All product categories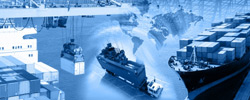 We have an extensive catalogue of products and new items are added on a daily basis. We do not keep all our products in this online catalogue so please contact us if there is some product you are interested in and we will try our best to source or manufacture it for you.
Browse by alphabet:
Browse by categories:
Please consider that the descriptions and images in this catalogue are for illustrational purposes only. Harlequin Trade can almost always customize your product. We can change patterns, colour and material according to our customers needs. You can use the Enquiry form on each product page for more information.
Please note: All customer logos, trademarks and symbols printed on our products are the property of their respective owners. Harlequin Trade AB display them here for illustrational purposes only. If you are the owner or represents the owner of said logos, trademarks and symbols and would like to be removed, please contact us.
Resources
Hot items
Our most popular items right now
Latest items
Our most recently added products
Popular categories
Our most popular categories
Random selection
A random selection of our products